Cowbell at 2 Minutes
Tue, 2019-07-16 15:00 —
meacott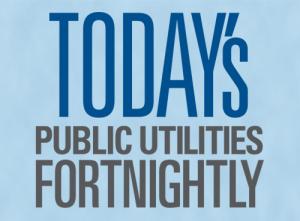 The two red cowbells we bought from Amazon are really loud. No kidding. They're really loud.
We haven't yet chosen the two of you attending the upcoming NARUC Summer Policy Summit that we'll ask to ring the cowbells at the PUF Summer Summit Soapbox Luncheon on that Monday — July 22 — when two minutes are up for each of the Soapbox speakers.
Our invites have been going out for the two hundred seats at the Soapbox Luncheon and for those who might be inclined to make a two-minute speech on some aspect of utility regulation and policy. Don't be dull if you sign up to be a Soapbox speaker. For the two hundred or so in attendance will be voting for Most Electrifying Speech, Most Likely to Succeed, etc. Ready your competitive juices. No participation awards for this faceoff.
Thanks to the Soapbox Luncheon sponsors — the Smart Electric Power Alliance and Moody's Investors Service — the luncheon shall be sumptuous (as much as the Indianapolis Marriott can manage) and the proceedings shall be as entertaining as it will be educational.
This is your chance to say your peace to the regulatory community. In two minutes, lest those loud cowbells will reverberate throughout the hotel.