Job Opportunity at Oregon PUC
Sun, 2020-01-05 09:36 —
meacott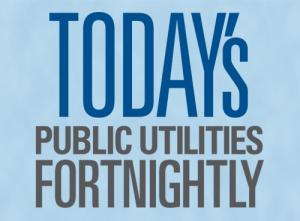 The Oregon Public Utility Commission, the PUC, headquartered in Salem, Oregon and located in the heart of the Willamette Valley, is seeking an accomplished leader with excellent people management skills and solid utility policy and regulatory experience to lead the PUC's Utility Program. Join the Oregon PUC in this exciting opportunity as the Utility Program Director, which supports the agency's work addressing evolving regulatory and business issues affecting utility regulation and energy in the State of Oregon.
The Utility Program Director leads a high functioning team of managers and technical experts addressing the impacts of legal, technological, and policy changes on regulated utilities. This team supports the PUC in regulation of investor-owned utilities to ensure that Oregon consumers receive safe, reliable, and high quality utility services at just and reasonable rates, in compliance with federal and state policy requirements, and with consideration of emerging industry trends. The Utility Program Director also serves as a member of the Executive Management team in support of the agency's mission, goals, and strategic priorities.
Celebrating more than a hundred and fifty years of history, the Oregon PUC impacts every household throughout the state. Learn more about this exciting opportunity and how you can positively impact Oregon residents at: https://www.oregon.gov/puc/about-us/Pages/Careers.aspx.